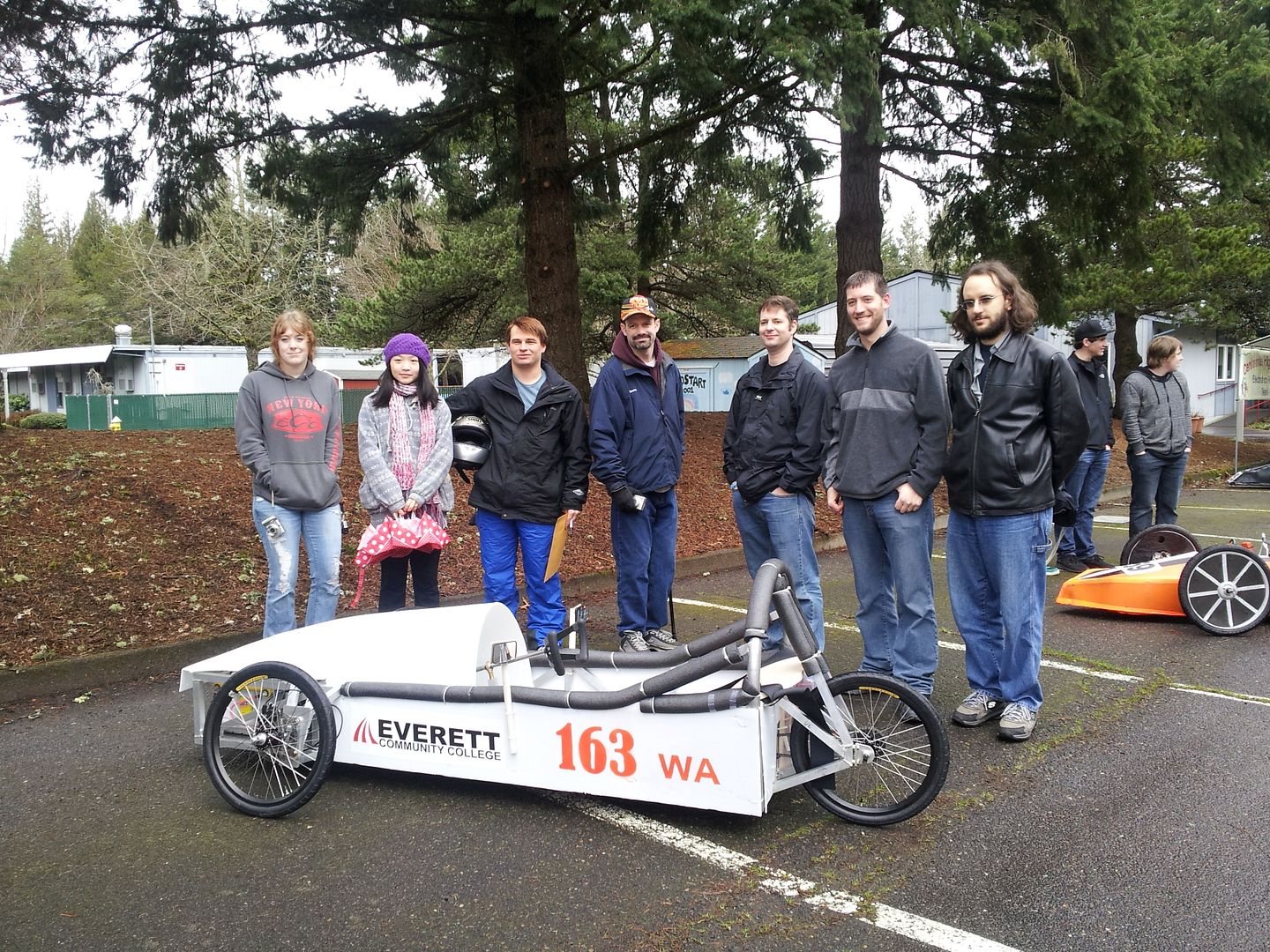 The Class.
I can't remember if I've mentioned it, other than in my last post, but one of the changes that Kyle and I have been going through is him going back to school.
His body is falling apart from working in construction for so many years and he's just done with owning his own business and all that comes with that.
Over the next couple of months he's going to be phasing himself out of his business, and giving the company to his partner completely, and becoming a full-time student.  He's thinking he wants to be a mechanical engineer so he's got a long road ahead of him, about 5 years or so.  A major change, to say the least.
He started back part time in January and he's really enjoying it and is looking forward to the future.
One of his classes is an elective of sorts, and kind of part of the engineering club, but he gets credit for it.  This project is on-going so the previous two quarters have worked on this from the planning to the building.  The building just began in December and has really come together in the past couple of months.  Currently, a fiberglass body is being built for it but in order to race it, they had to come up with a make-shift body that would cover the driver's legs and I think the arms.
This past Saturday was their very first race, in Gresham, Oregon, which is about 4 hours from us.
Needless to say, Saturday was a very, very, VERY long day!  I do not enjoy getting up at 3:30 am, especially on the weekends! LOL
BUT, it was a fun day and I'm glad that I was able to go and see what Kyle and his class have been up to.
Here's a video that the teacher put together.
Here's Kyle trying it out at his parents later that day.  Don't mind my yelling. :0P