I hope you all have had the best day filled with many blessings!
Today we spent some time with my dad and his side of the family then we headed to my inlaws.  My MIL was fantabulous and made the turkey without the stuffing cooked in it this year so I could eat the turkey.  First time she's ever made it like that.  My mom was going to join us this year but got sick so didn't afterall.
Right now we're watching Elf.  I forgot how much I love this movie.  Great ending to the day.
Posting from my phone so I'll have to fix things later but the first pic is Chewy being a good boy sitting on the couch while we eat and the second pic is a horrible attempt at a self portrait with my mountain man. 😉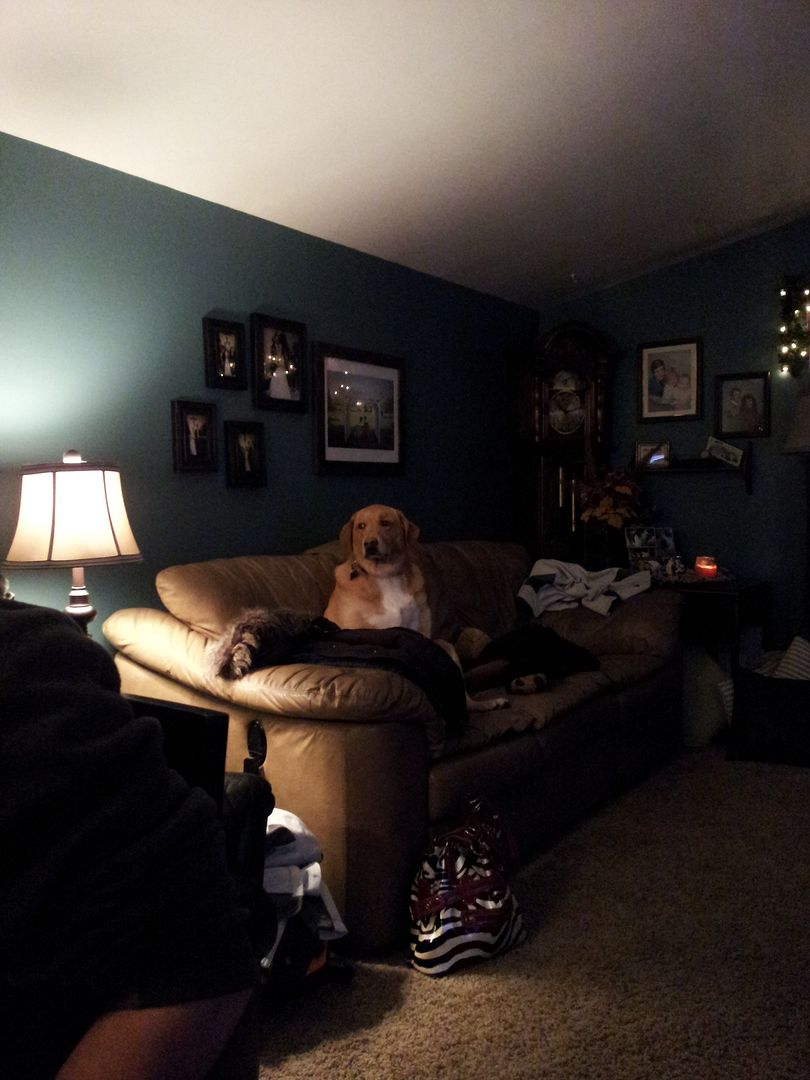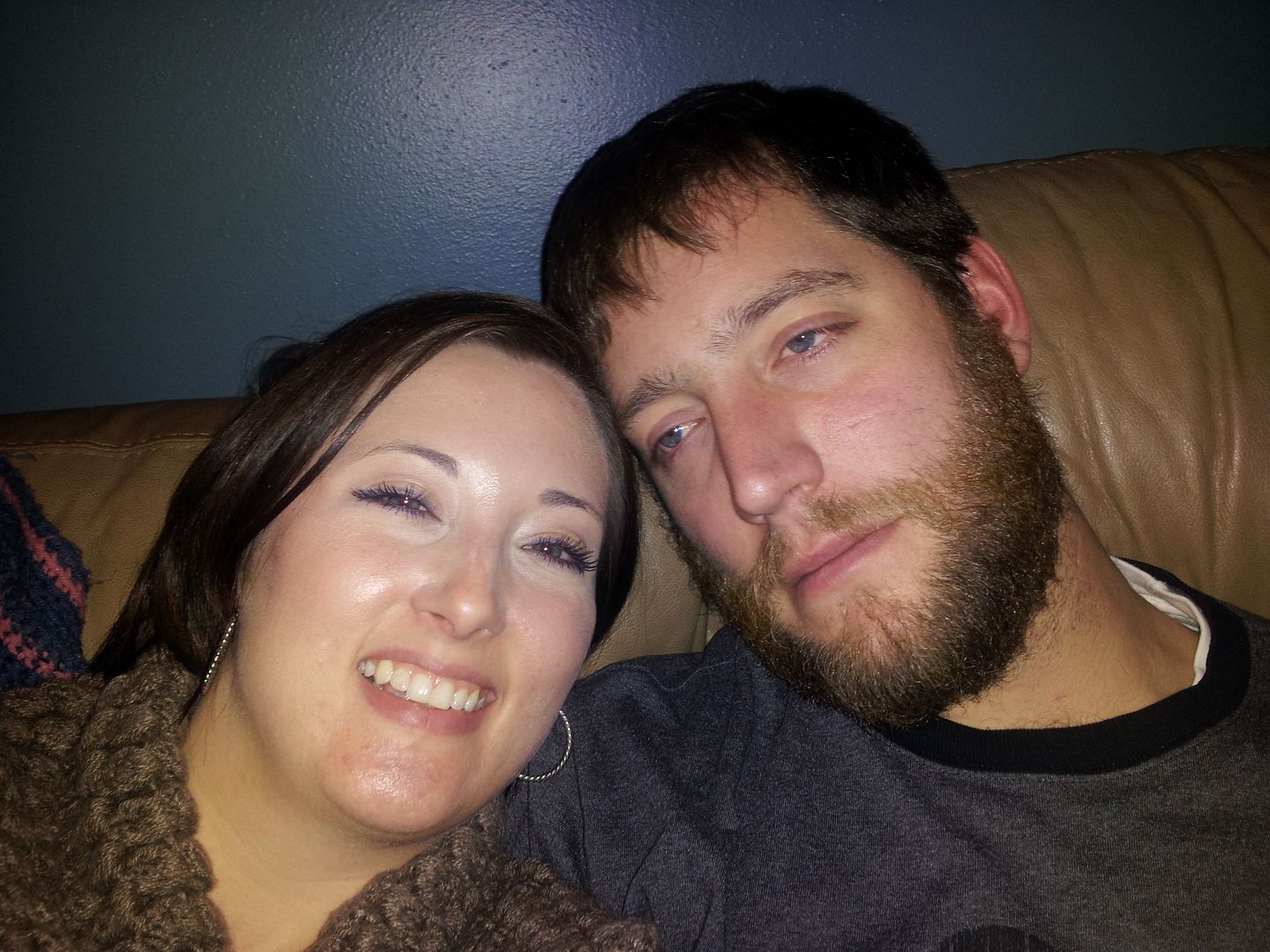 This is what you get when you use the flash and have a sleepy hubby.
Not good.  Not good at all.  But I'm shameless and don't mind posting crappy pics of us. LOL