**The giveaway is now over.  
Thank you to everyone who entered!!**
You see this?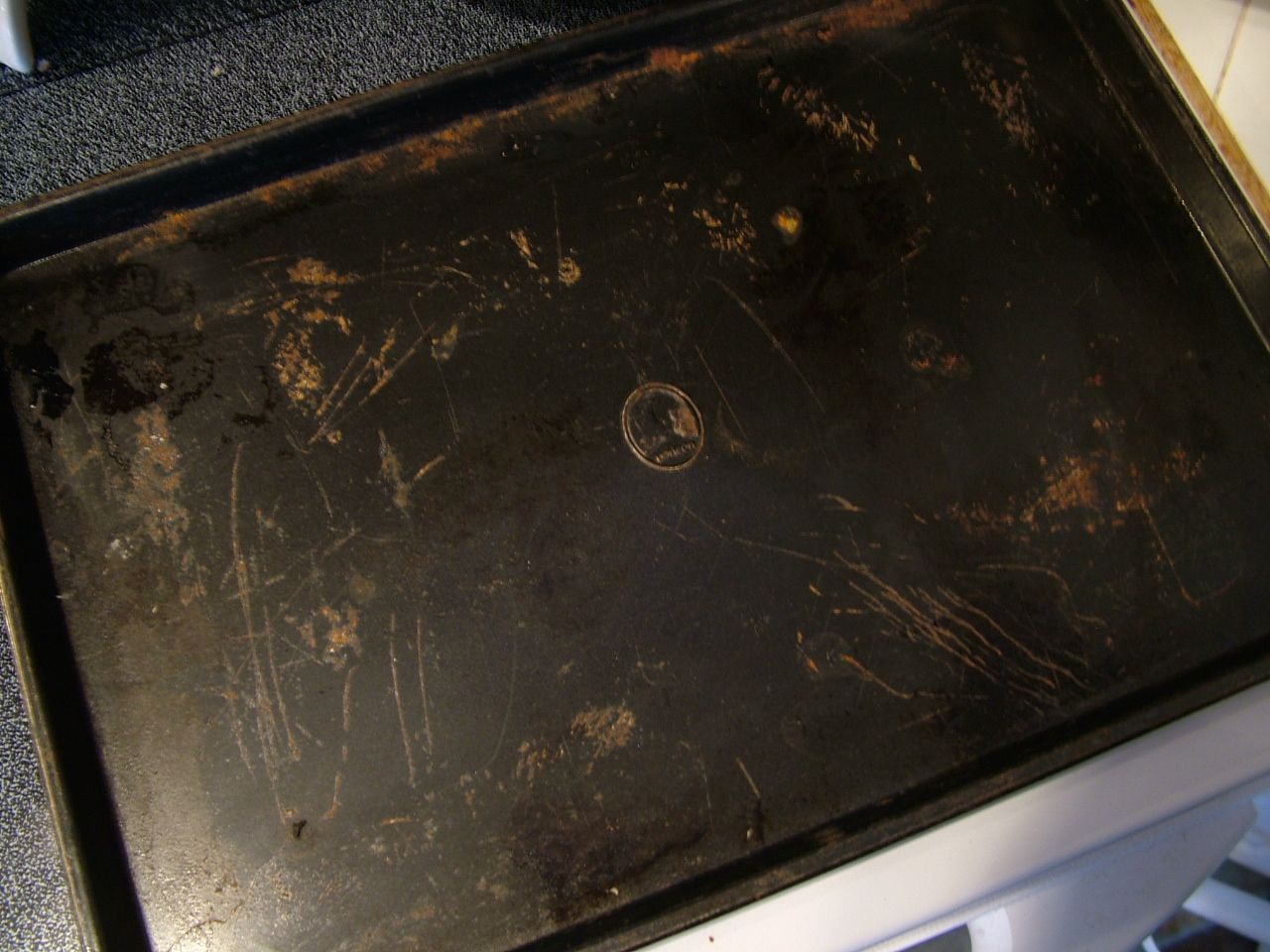 This is one of my cookie sheets.
Gross, right?
This and its twin are old.  Very, very old.  Granted, my mom probably still has kitchen "stuff" from when her and my dad got married, but these days, things get old faster.  They're not as well made, ya know?
So when CSN Stores gave me the opportunity to review another one of their great products from one of their 200+ online stores, I jumped at it!
CSN Stores LLC is a fast-growing, privately-held company offering customers the best online shopping available for home and office goods. A $200 million company, CSN is made up of more than 200 online niche shops offering a huge selection of products ranging from barstools and bedroom sets to grills, greenhouses and gaming equipment. We have items for budget-minded shoppers, luxury seekers and everyone in between.
I decided that a baking sheet / cookie sheet, whatever you call it, would be the perfect thing.  I love to bake and obviously I was in desperate need of some new cookie sheets.  I got this All-Clad Baking Sheet in the 10″x14″ size.  Shiney and purty, right?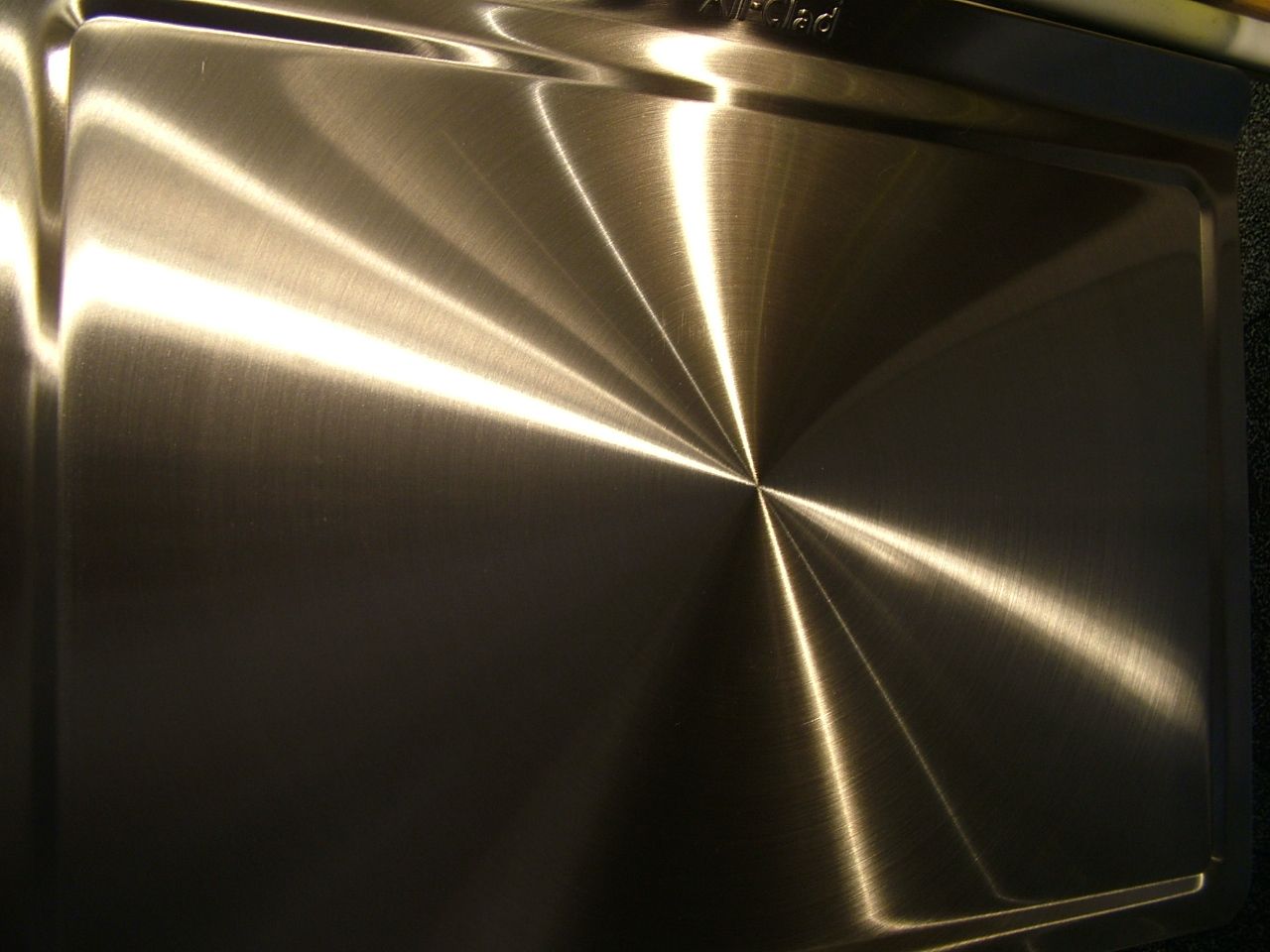 You can never go wrong with a plain ole, standard chocolate chip cookie recipe, but I went in search of a recipe that wasn't found on the back of the chocolate chip bag, as good as that one is. I came up with this one from The Pioneer Woman's Tasty Kitchen website.  Turned out to be awesome.  So chewy and moist!  
This cookie sheet didn't fit as many cookies on it as my others, but I also didn't try to put more on because I didn't know how much the cookies were going to spread.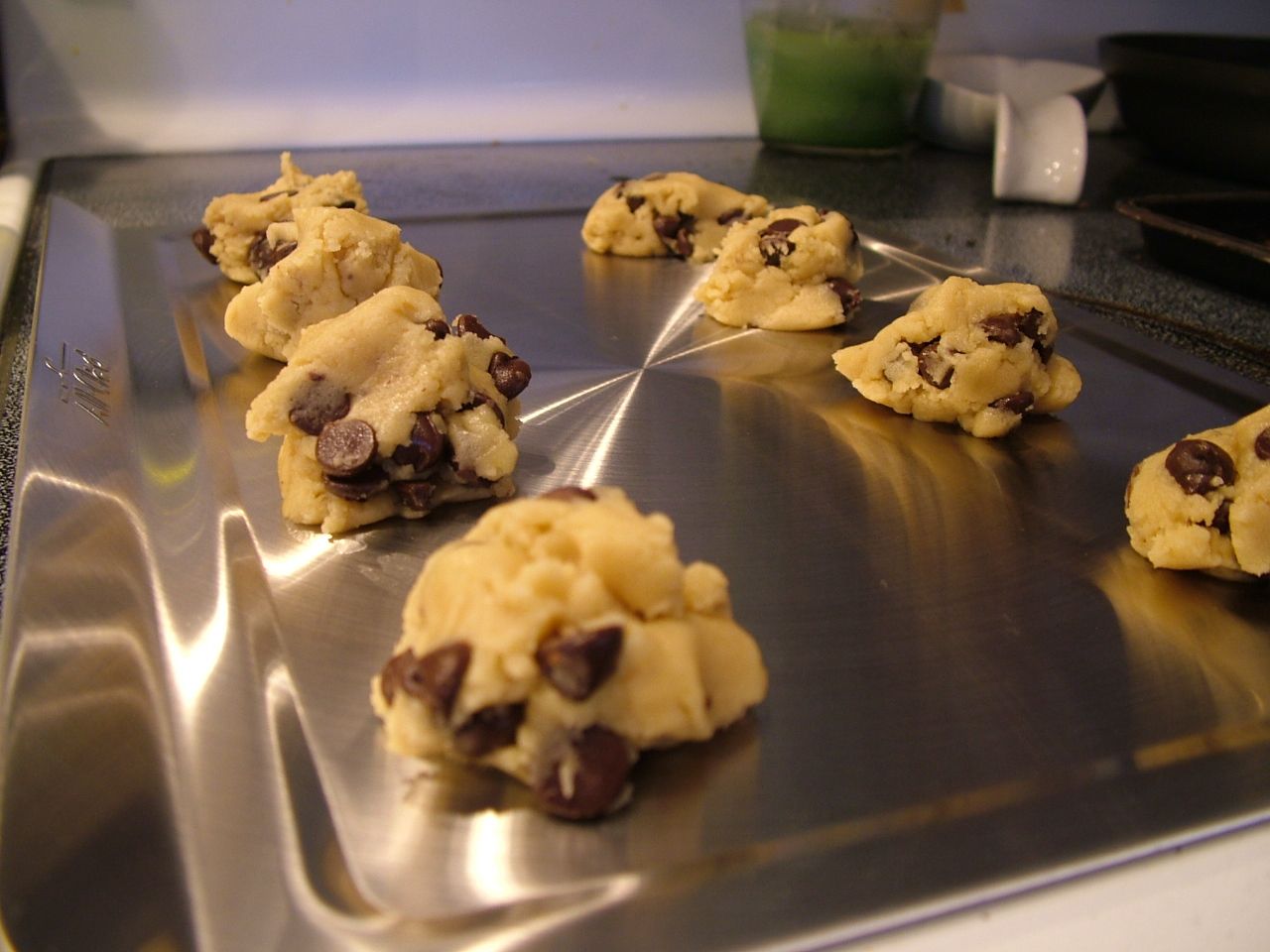 As you can see here, I don't cook anything directly on my old cookie sheets.  They are just not appealing any longer so I cover them with tin foil every time I use them.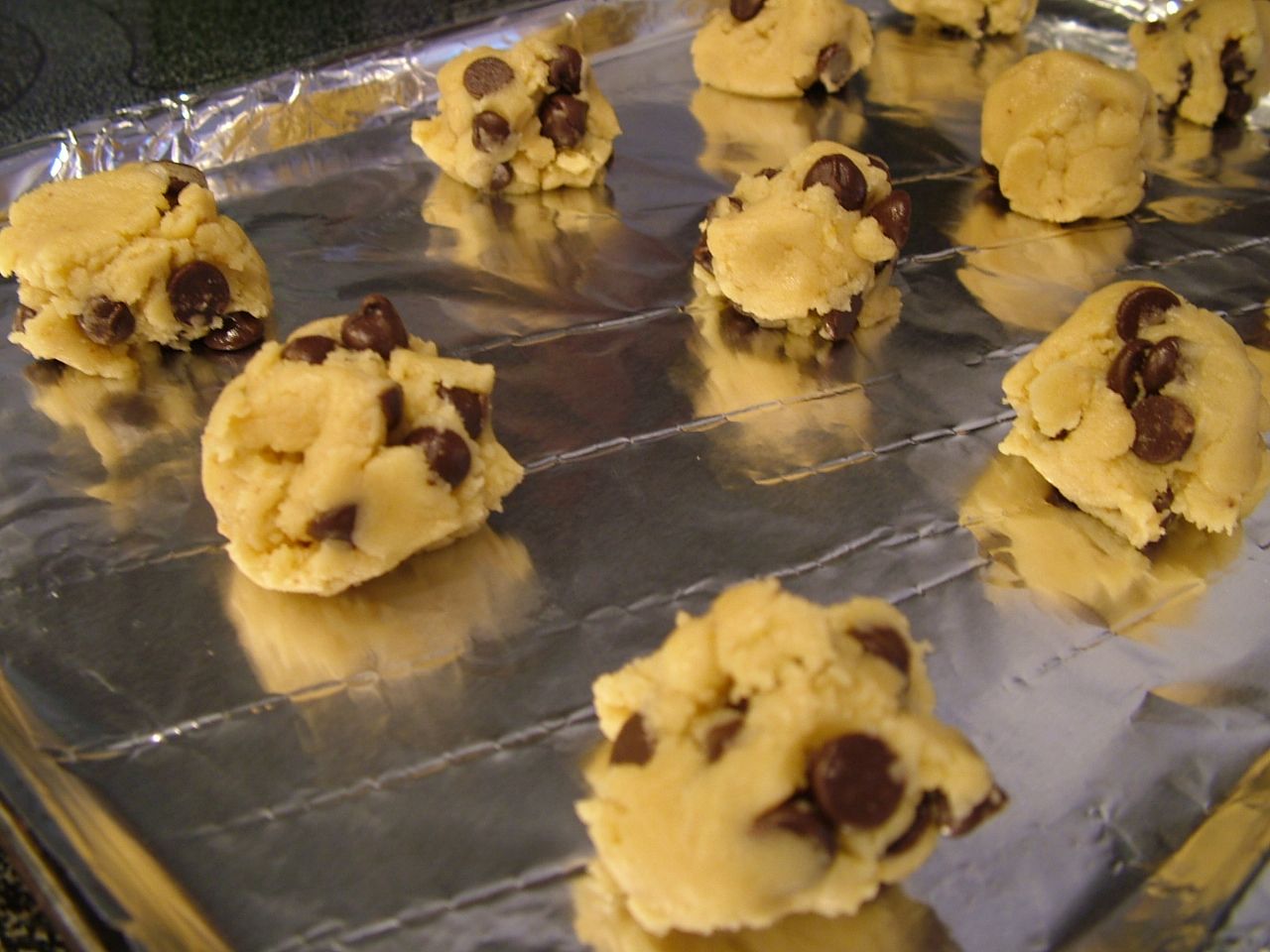 I put both batches in the oven, on 375 degrees, for 11 minutes.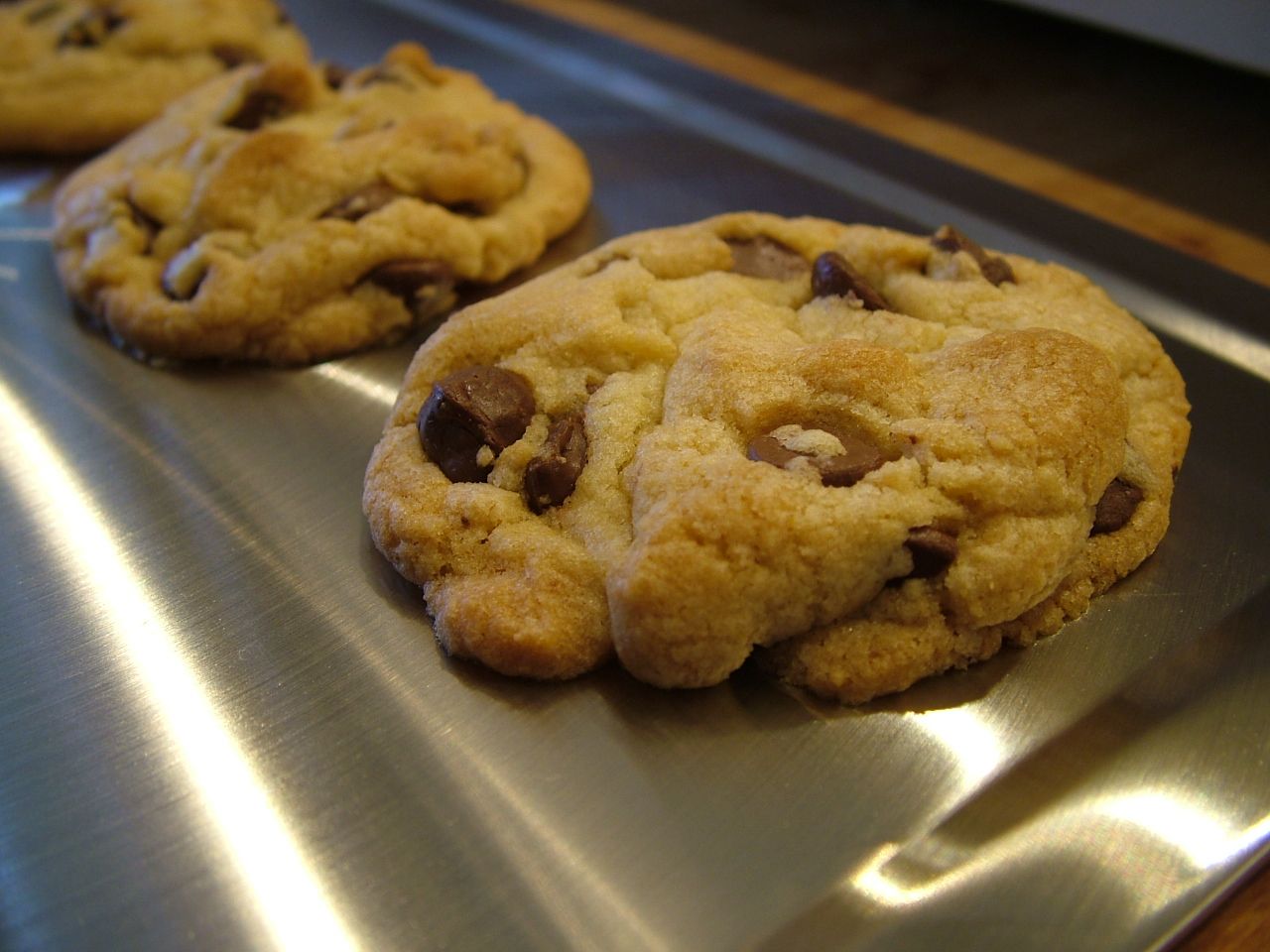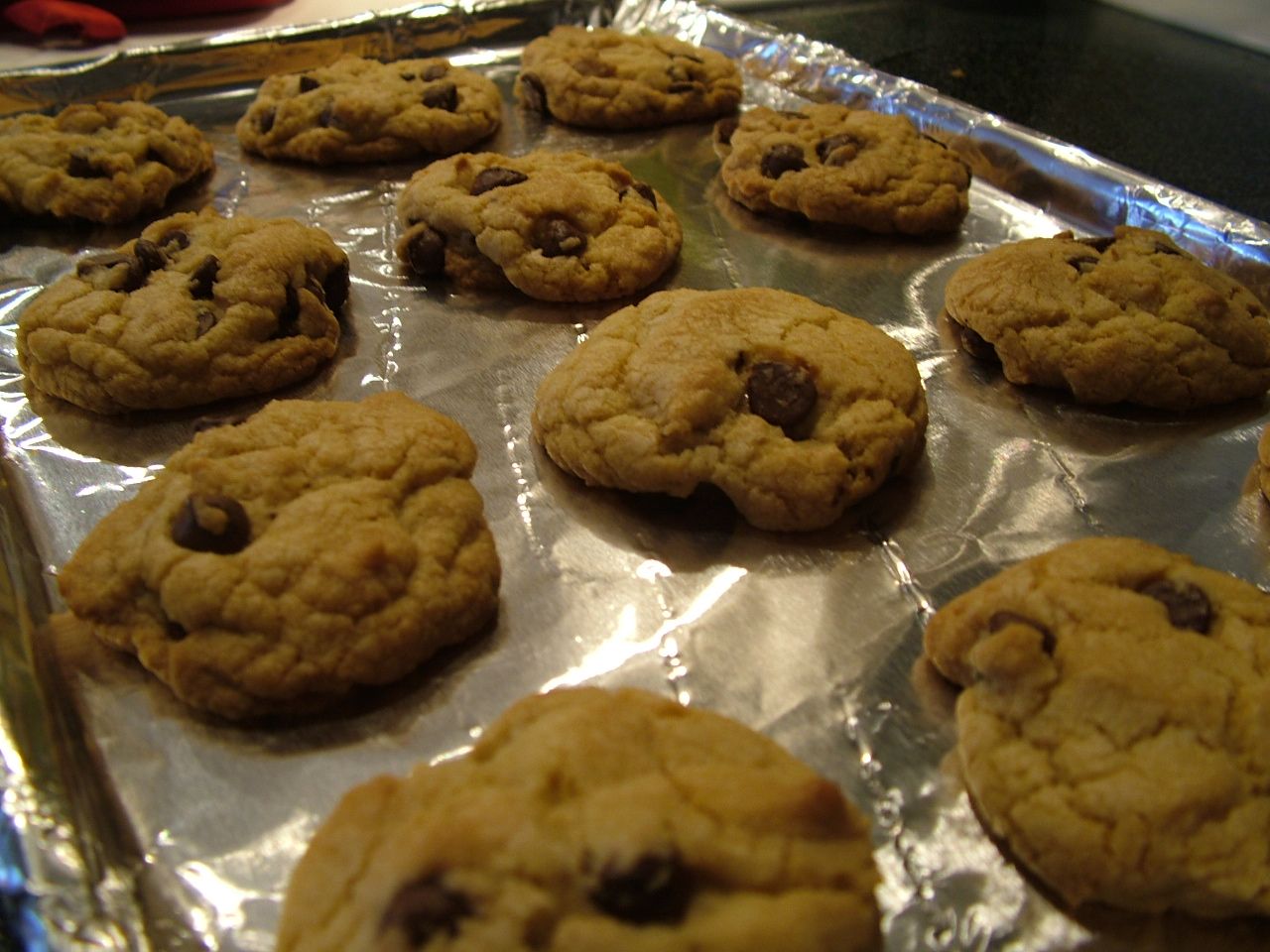 And this is the bottoms of them.  The cookie from the All-Clad sheet is on the left and the cookie from my old cookie sheet is on the right.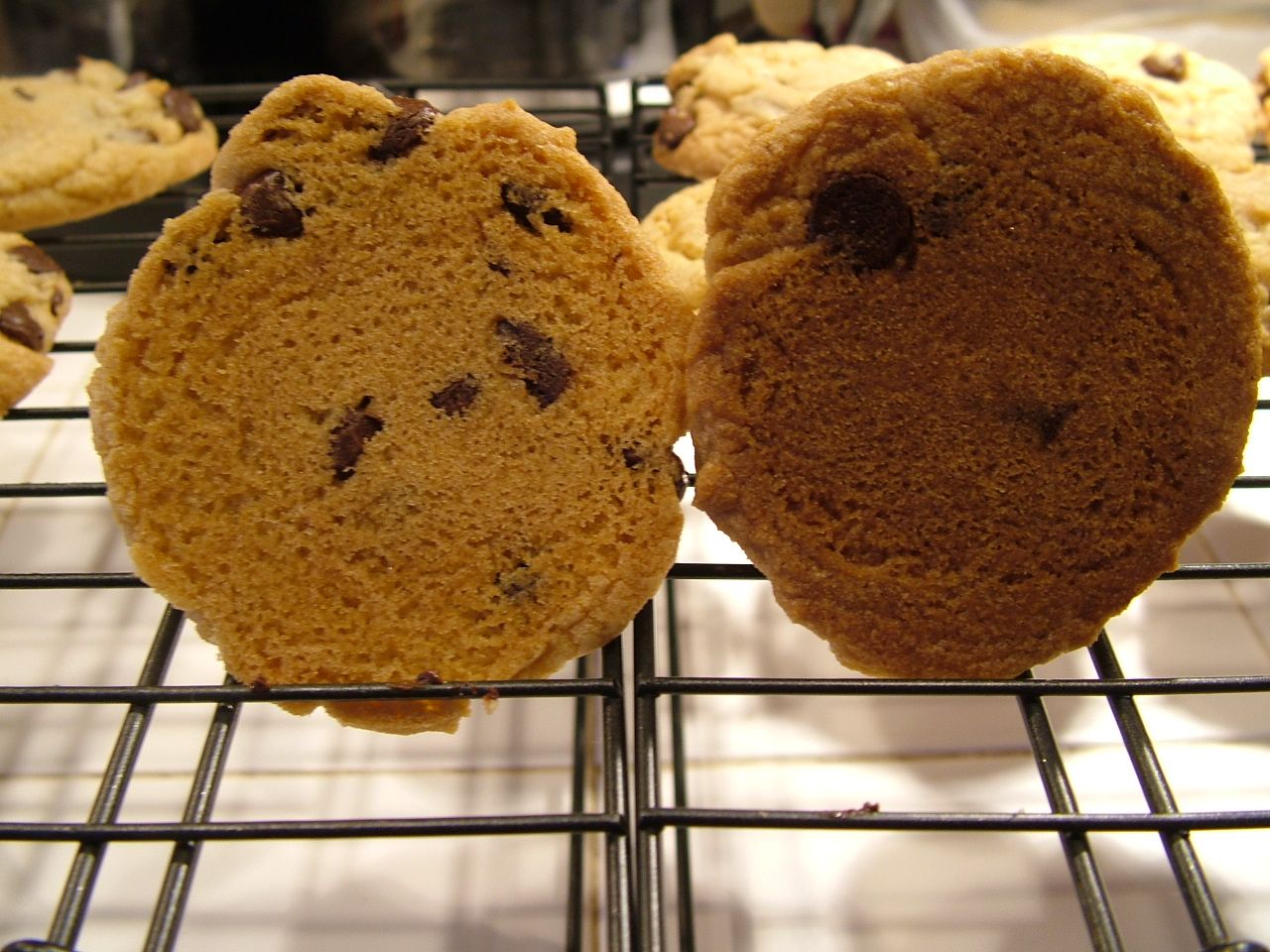 Maybe you like your cookies a little bit crispy and I do sometimes but I really enjoyed how chewy and non-crispy the bottoms turned out from using the All-Clad baking sheet.  I think All-Clad is my new friend!  Non-stick, shiney, purty, cooks evenly and my cookies came out perfectly.  Love.
Now, you didn't think I was going to leave you out of this, did you?  I know better than that!  
I wanted to do something fun to go along with this.  
I'm not one of those people that wears aprons but I know that a lot of YOU are, so how would you like to own THIS:
Adorable, right?  I thought so too and even though I've never worn an apron, I've been tempted to keep it for myself!   
So, you better hurry up and enter so I don't change my mind!! 
How To WIN:
Open to US & Canadian Residents
MANDATORY ENTRY:

Go to one of CSN's 200+ stores then come back here and tell me something that caught your eye that you'd like to own.
ADDITIONAL ENTRIES:
LEAVE EACH ENTRY IN A SEPARATE COMMENT SO EACH ONE IS COUNTED!!!
Follow me, or let me know that you already do
'Like' me on Facebook or let me know you already do.
Follow me on Twitter, or let me know that you already do
Tweet about my giveaway. You may do this as many times as you wish. Just be sure to leave a separate comment with the tweet link or your Twitter name for each one to be counted.
Tweet: .@MrsMeganC is giving away a Flirty Apron from @CSNStores.  Enter to win here http://tinyurl.com/24roo9w #giveaway
Follow CSN Stores on Twitter
Post about my giveaway and give me the direct link to the post
Join my Community and let me know you did or are already a member
Start a

new

discussion in my Community and let me know you did
Giveaway will end on August 15th at 9pm, Pacific Standard Time.
Winners will be chosen by Random.org.
Winners will be posted within 24 hours of the giveaway ending.
Be sure you leave a valid email address, if it's not already linked, in the comments. Winner will have 48 hours to get back to me or a new winner will be drawn.
I was given the All-Clad baking sheet to review and partial credit towards the Flirty Apron to giveaway. I was not compensated in any other way for doing this review/giveaway. These are my honest thoughts and opinions.