I've got your information already since you are now a two-time winner from my Week of Giveaways!! You lucky lady!!
~~~~~~~~~~~~
My first written exam in Phlebotomy.
I'm doing well in school, but it's not often that I see this score. I'm ecstatic!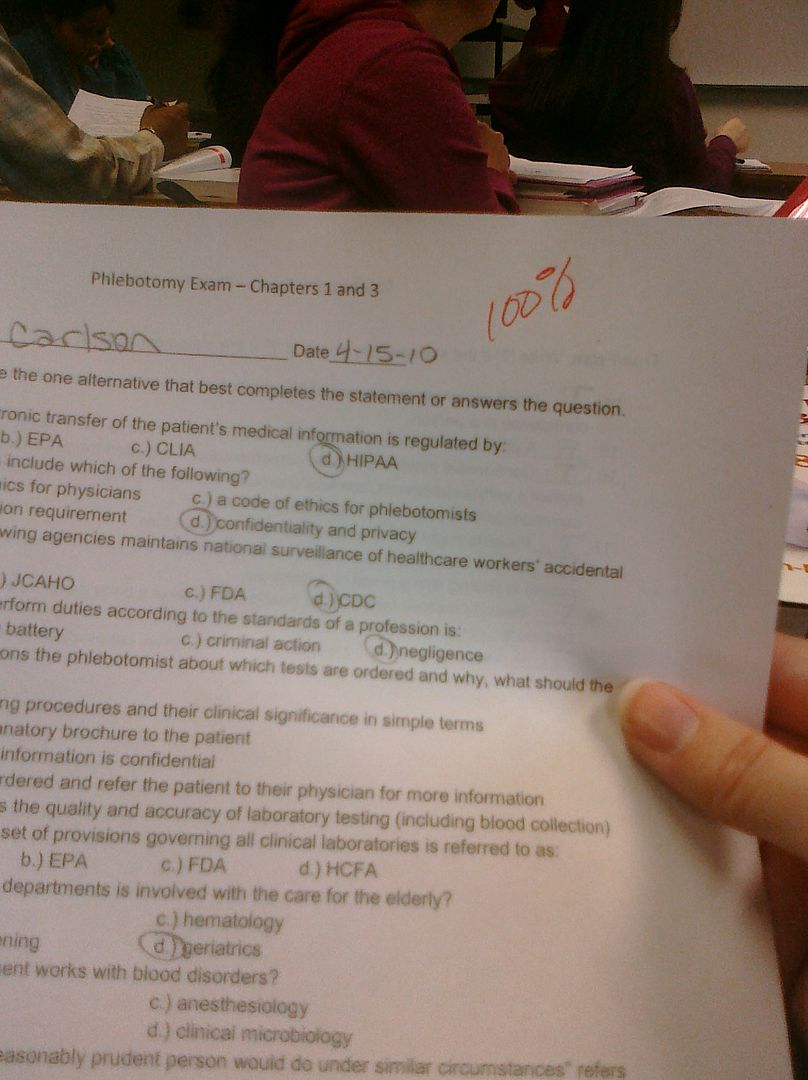 And I took a picture of it to send to Kyle since we can't have our exams back to keep. Figured I needed to brag about myself here too. LOL
For more Wordless Wednesday go to the WW HQ here.
For more Wordful Wednesday go to Seven Clown Circus.