I made this diaper cake for a friends baby shower that was held on Saturday. I got there and the hostess had made a diaper cake as well so I just let my friend open this like a "regular gift" and then her mom set it out.
This is the most simple one I've ever made, but I like it. I think it turned out pretty nice.
Her registry said that her nursery is done in Disney Princesses and Tinkerbell. When I make diaper cakes, I try to take the colors of their nurseries as inspiration…this one was more a long the lines of Tinkerbell.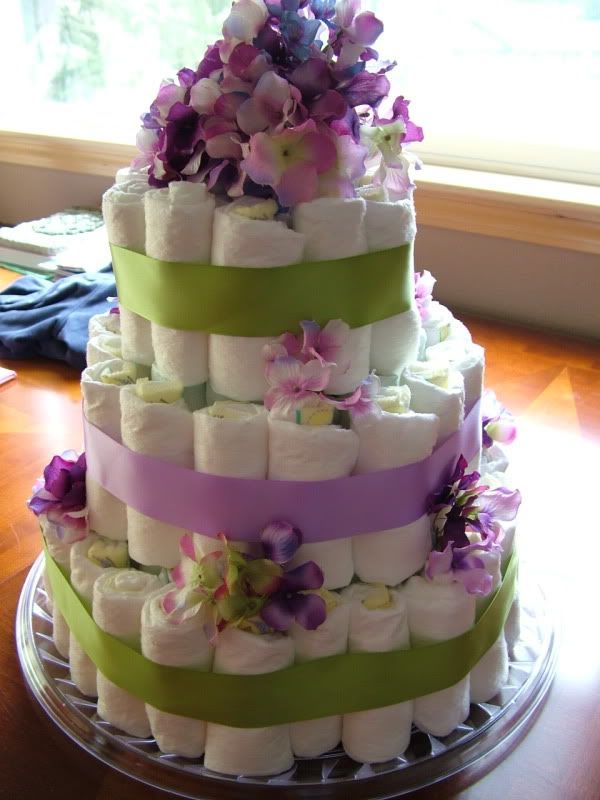 For more Wordful Wednesdays click here.
And Mostly Wordless Wednesday here.