Kyle and I collect moose, as I mentioned before. We've been collecting them since before we got married and our collection has just grown. We have a lot of stuffed moose, but we don't have them hanging out in the house. They're mostly contained to boxes and closets. Some day, when we have our log house, they'll have a real home.
I decided to take pictures of (almost) all of our moose. A good portion of them are ornaments. Here they are, in all their glory!
My Mother-in-law got these guys for us last year, I think it was. The bucket and sign blink.
(and ignore the shoes, I took the picture before I cleaned)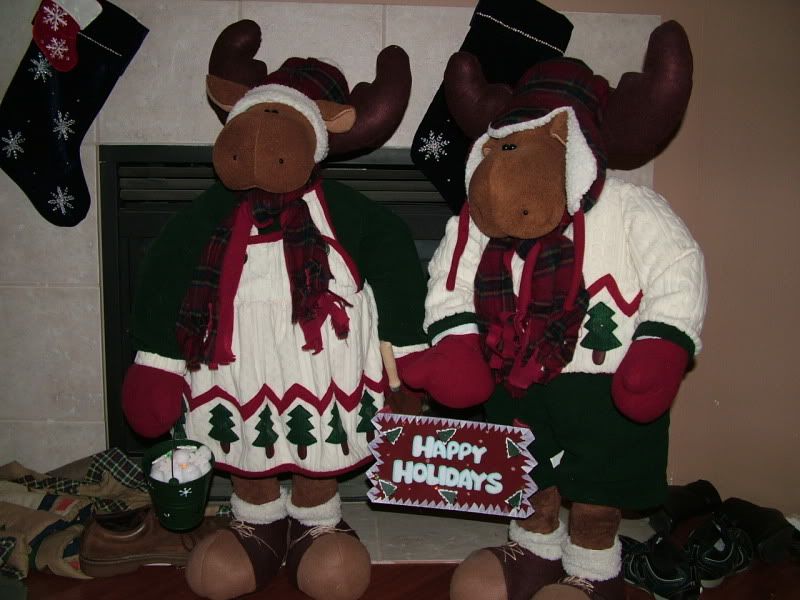 I have four of these. They're votives. I didn't want to unwrap them all, though.

Click the pictures to see them larger.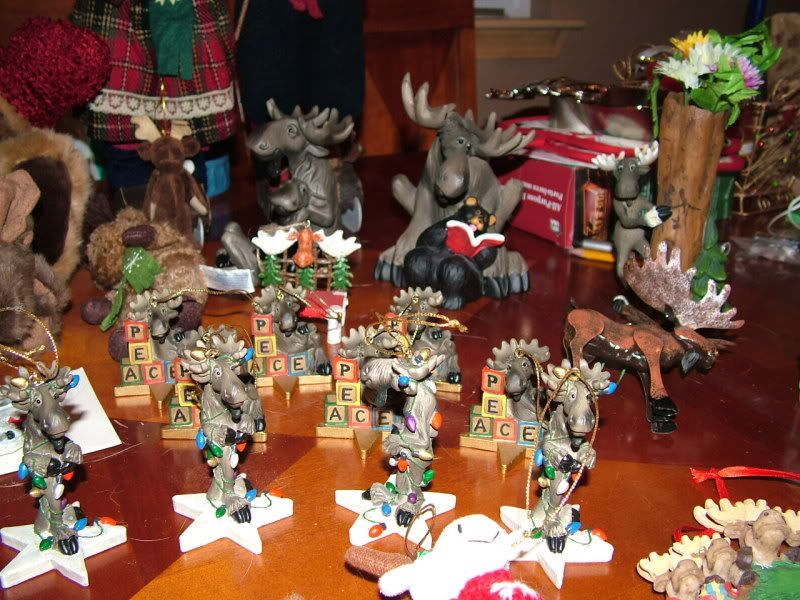 These guys were being stubborn and didn't want a clear picture taken of themselves.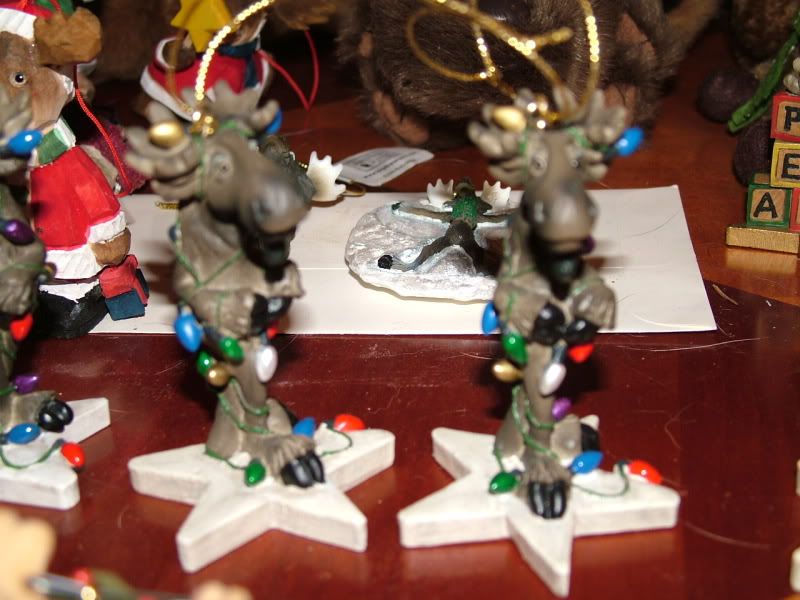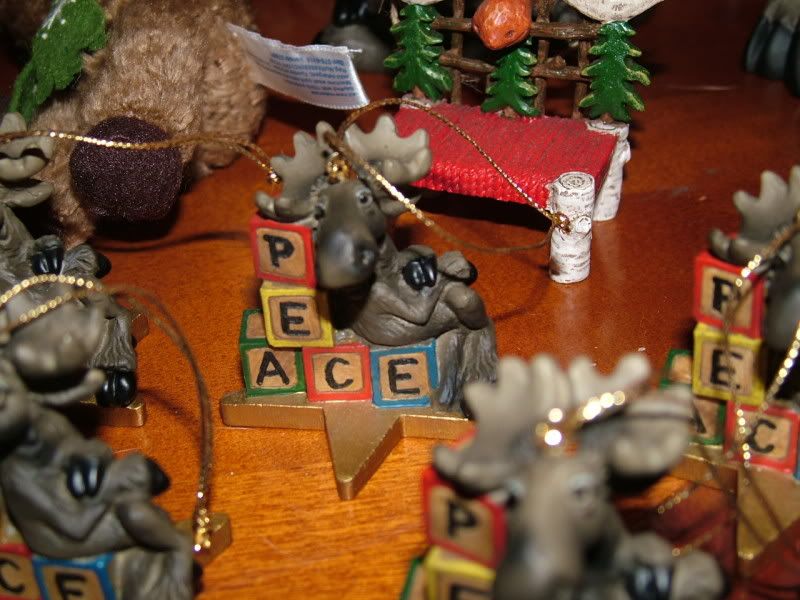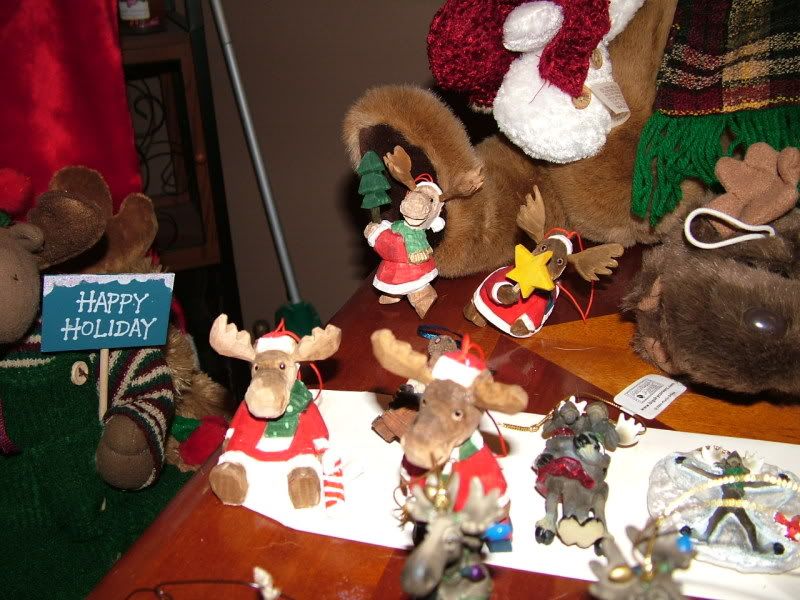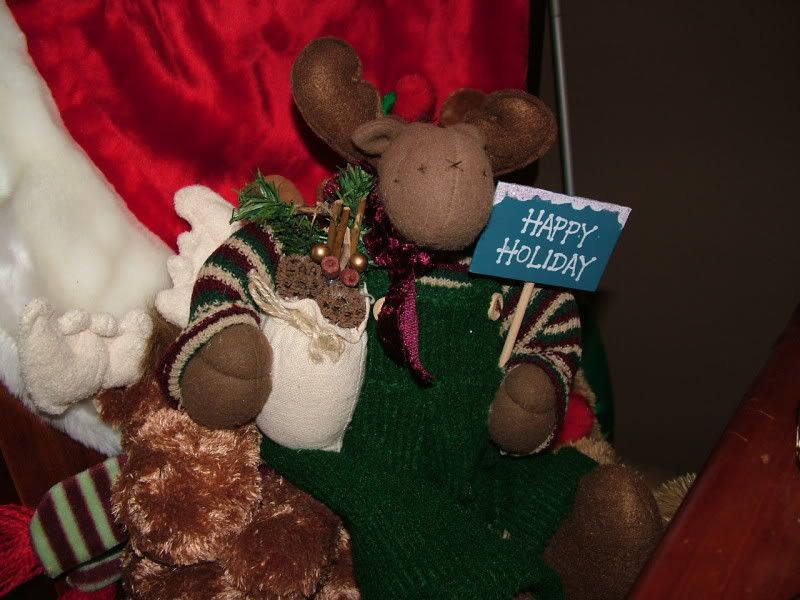 I have two sets of the standing pair on the right. Got them in two different gift exchanges. heehee