I know, I've already posted two times today, but I've just got more to say. =)
Kyle has been working on building all this stuff for our Christmas Light show since the day after Christmas LAST year. We are now having a genie-lift delivered to our house tomorrow to begin putting everything up on the house and in the yard. This is what he's aspiring to be like. He says that when we buy our next house, the yard is going to be a definite factor so he can go bigger and better every year.
This is what my downstairs has looked like for most of this last year. Sometimes a little better and sometimes much worse. Kyle keeps saying he's "down to the wire" so I helped him do some stuff last night. The project he was working on was finishing the "light sticks" which are going to go along the outline of our house. He also has "light arches" which will go along our yard/the neighbors driveway. The genie-lift is mostly for the "mega-tree". The bottom of the mega-tree is going to be level with the top of our 6-foot fence and the top of the tree is going to be as tall as our house. I'll be taking pictures of this whole process on Saturday and post more for you all to see. ;0)
Now, pictures:
Mini-trees and light sticks.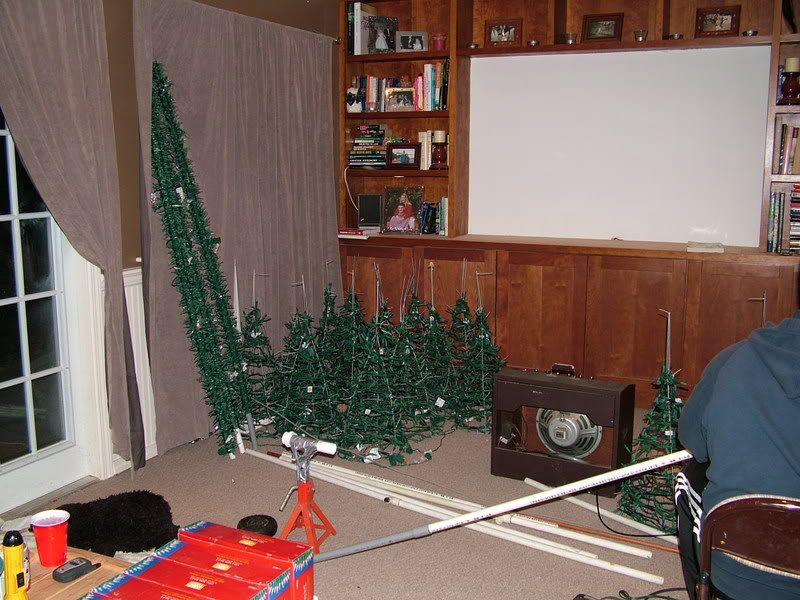 Cutting off part of the pipe that he wraps the
strings of lights around to make the light sticks.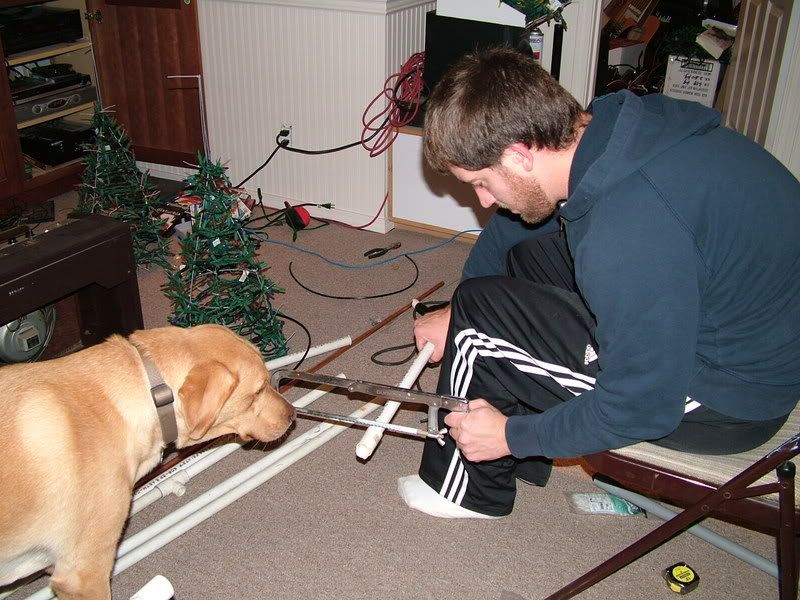 Getting all set up.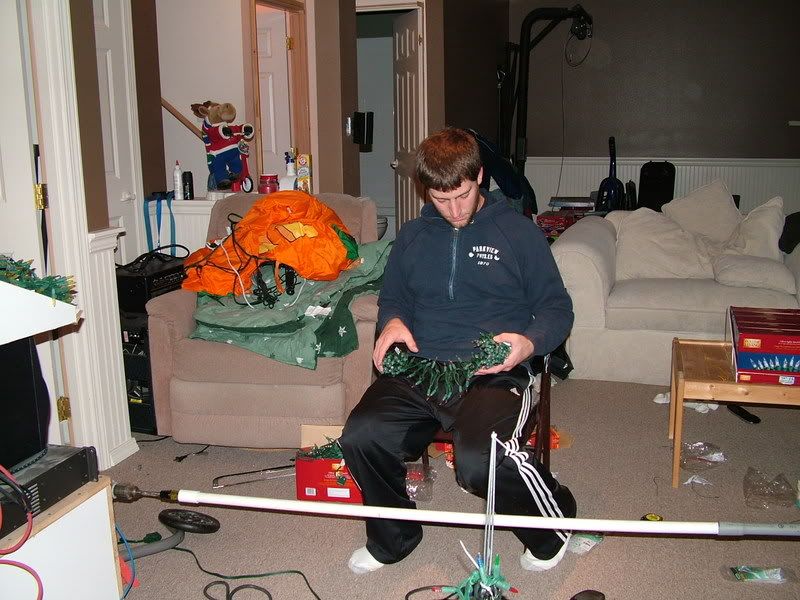 His room where he does all his sequencing and building.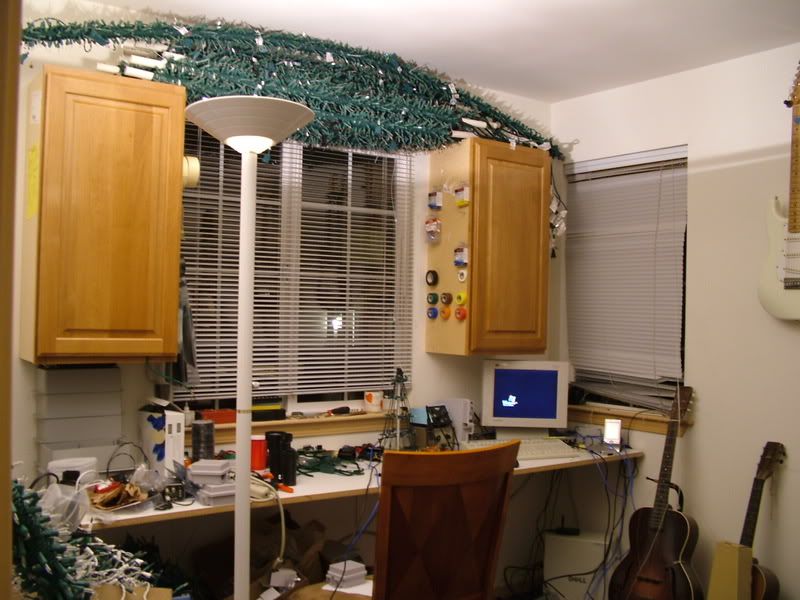 Those round things are actual stop-light lights.
He's putting them under the garage overhang
to make the garage green and red.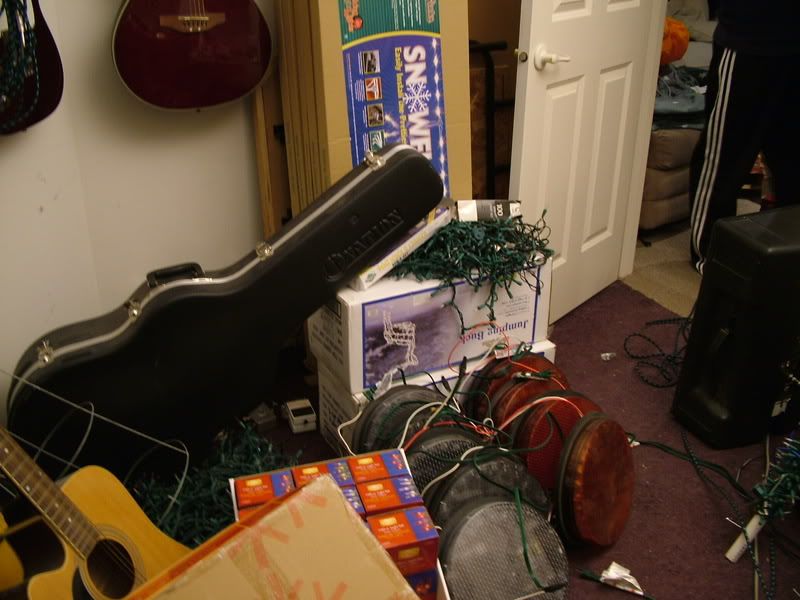 Junk pile of lights and whatever else.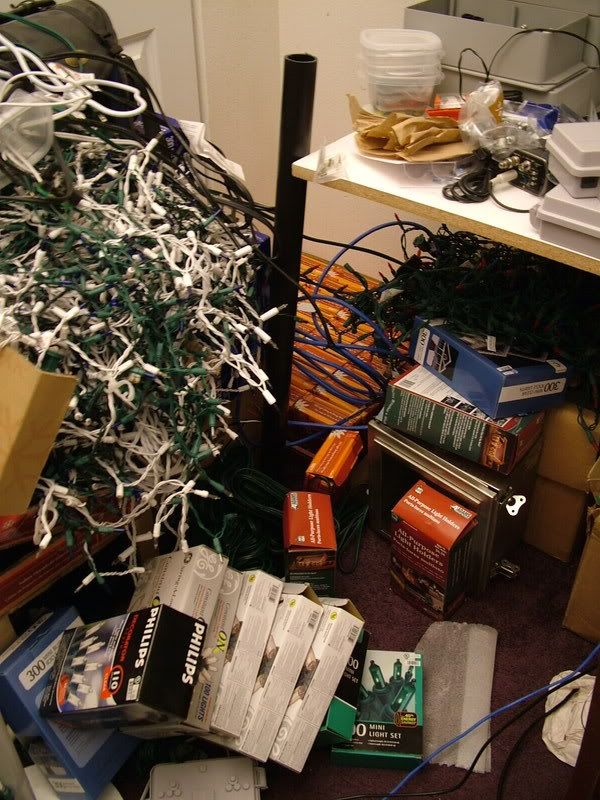 Chew helping attach the first string of lights.
Kyle has a sewing machine peddle attached to a
drill which turns the pipe while he wraps the
strings of lights.